To bring about Connection between People, Nature and the Spirit Realm. 
Ceremony is something that helps us stop, take a breathe and reconnect with ourselves. Be it a cup of tea, lighting a candle, yoga or meditation, it brings us back into alignment with ourselves. 
​
Sound is an amazing tool, it is the vibration of life. We hear it with our entire bodies as a movement and it effects us in amazing ways.  
​
Drums represent the first sound of life. We hear it in our mother's tummy for 9 months before we take our first breathe. Drums are Universal, almost every culture in the world has created some form of a drum, be it hide over hoop or a hollow log, the drum beat is at the beginning of our creation. 
I have always been drawn to the Drum. Drum s have the potential to help us release emotion, ground us, connect us and uplift us. They are a powerful therapeutic tool that connect us beyond, culture, colour, language or beliefs. I love the beat, the rhythm, and the way they can transport you to different parts of your being. When you let go and allow yourself to flow with the sound, the veil between spirit world and physical world lifts and the world and our experience of it becomes truely magical. 
​
My Vision is to connect people to nature and this land. Connecting us to the spirit realm through the creation of Sacred Objects and Sacred Practice. 
"Yesterday my Drum and Rattle arrived and oh my goodness, I am in awe! They are so beautiful. Even more then I had dreamed of. I was nervous/excited to open the box because I couldn't wait to see what you had crafted and I also knew that deep healing was on the cards and that it would bring about transformation. I was ready- but still nervous.... you know that dance!? Everything you had written made sense and is completely in alignment with my feelings. I opened the drum- Oh my heart!!! It is just so incredibly beautiful and powerful. I already feel a deep connection. The rattle is gorgeous, I love the size of it and the sound. Thank you again for the incredible sacred gifts. And I absolutely love the Eagle painting- he is beautiful.
-Thanks again Lovely 🙏🏻 Nat xxx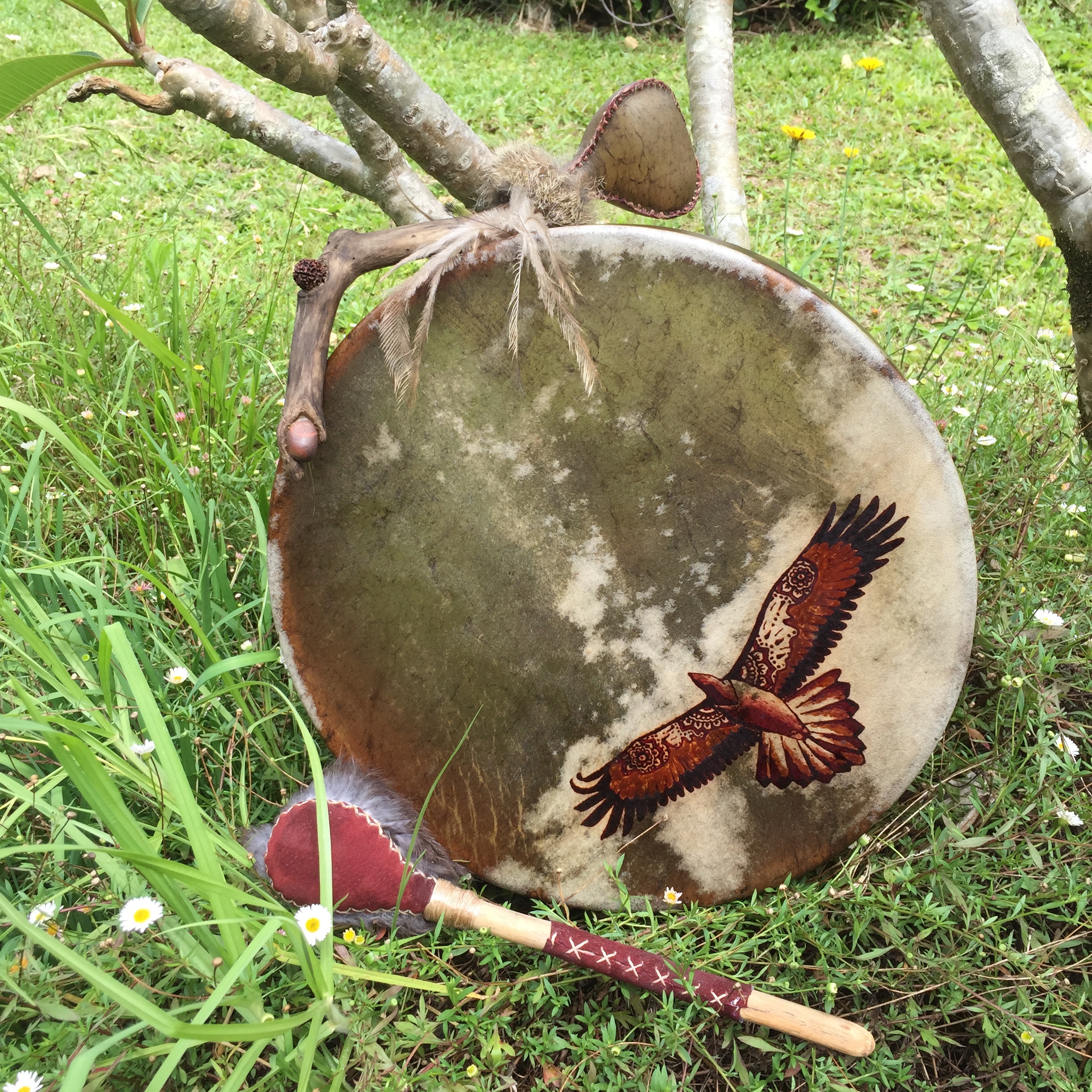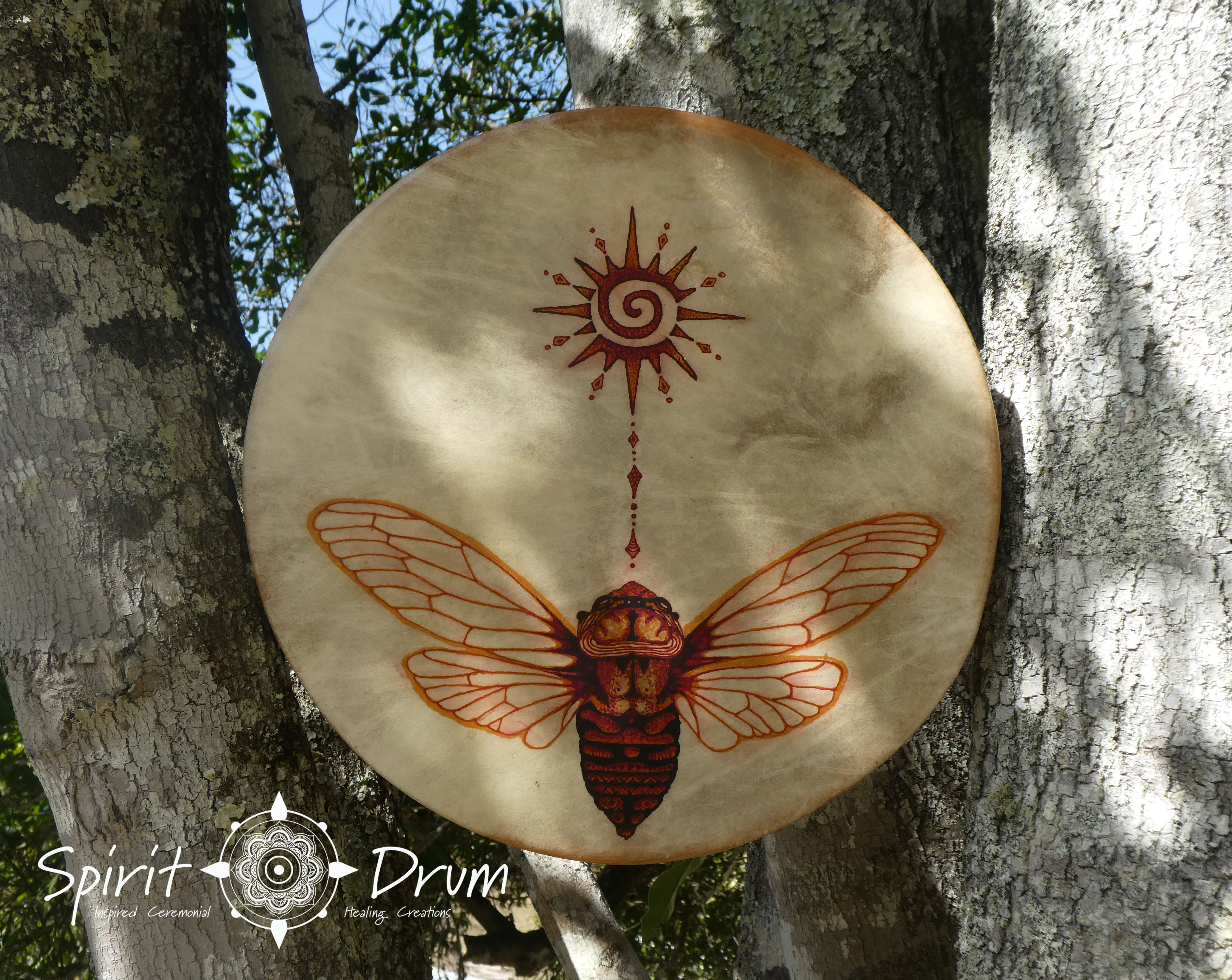 Discover the powerful medicine of the Drum! Create your own drum, learn Rhythms and Sacred Songs.
Discover Drum Lore, Sound Healing and Shamanic Journeying.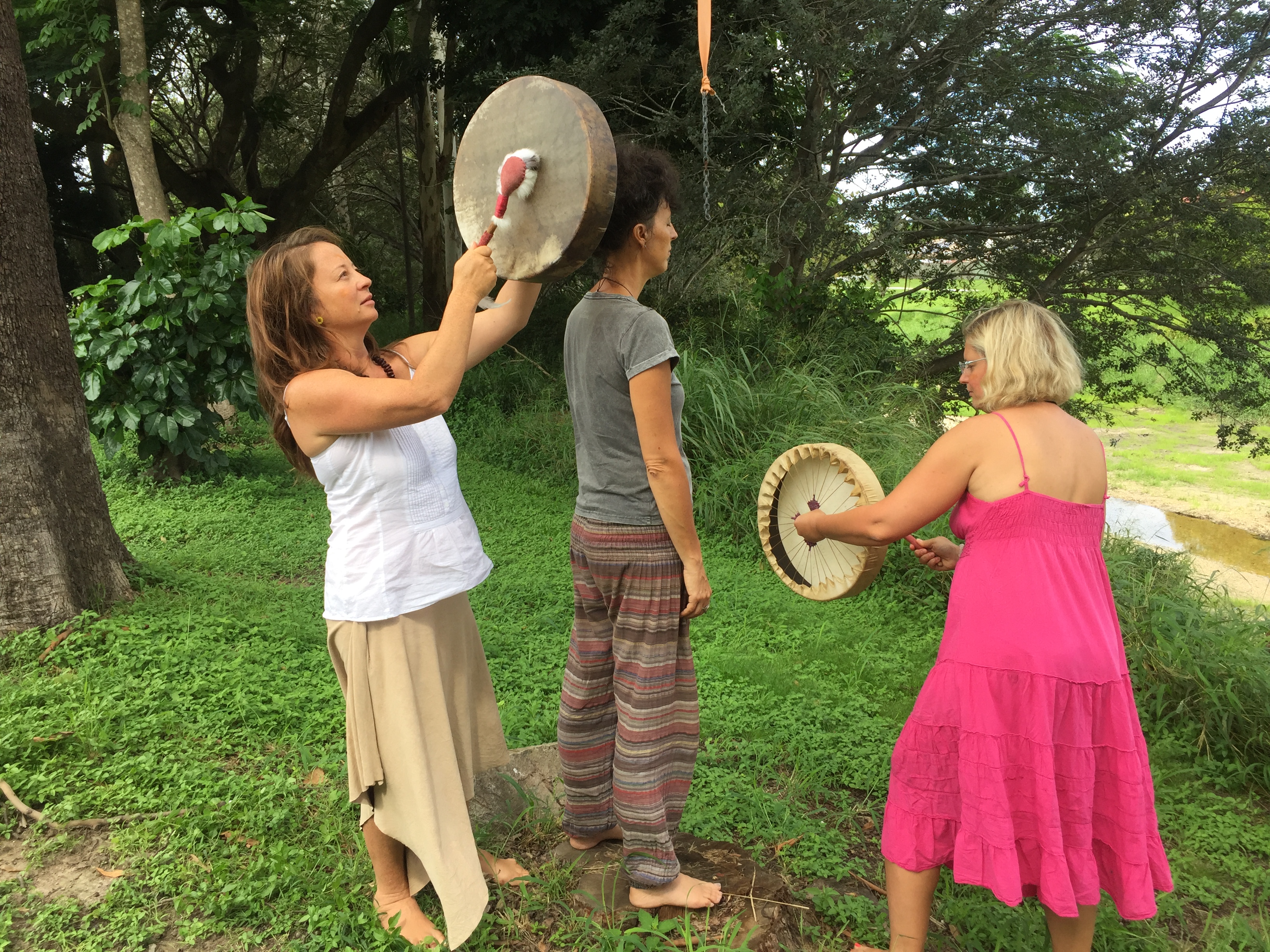 Incorporate the Drum into your Practice
Are you a healer or therapist and would love to incorporate the healing resonance of the drum into your practice? Discover how this powerful Amplifier and Energy shifter can bring profound healing and grounding to your clients.
Reconnect with the Heart Beat of Mama Earth. Remember your voice!
Discover the joy that comes for expressing through Sacred Resonance, while connecting with others.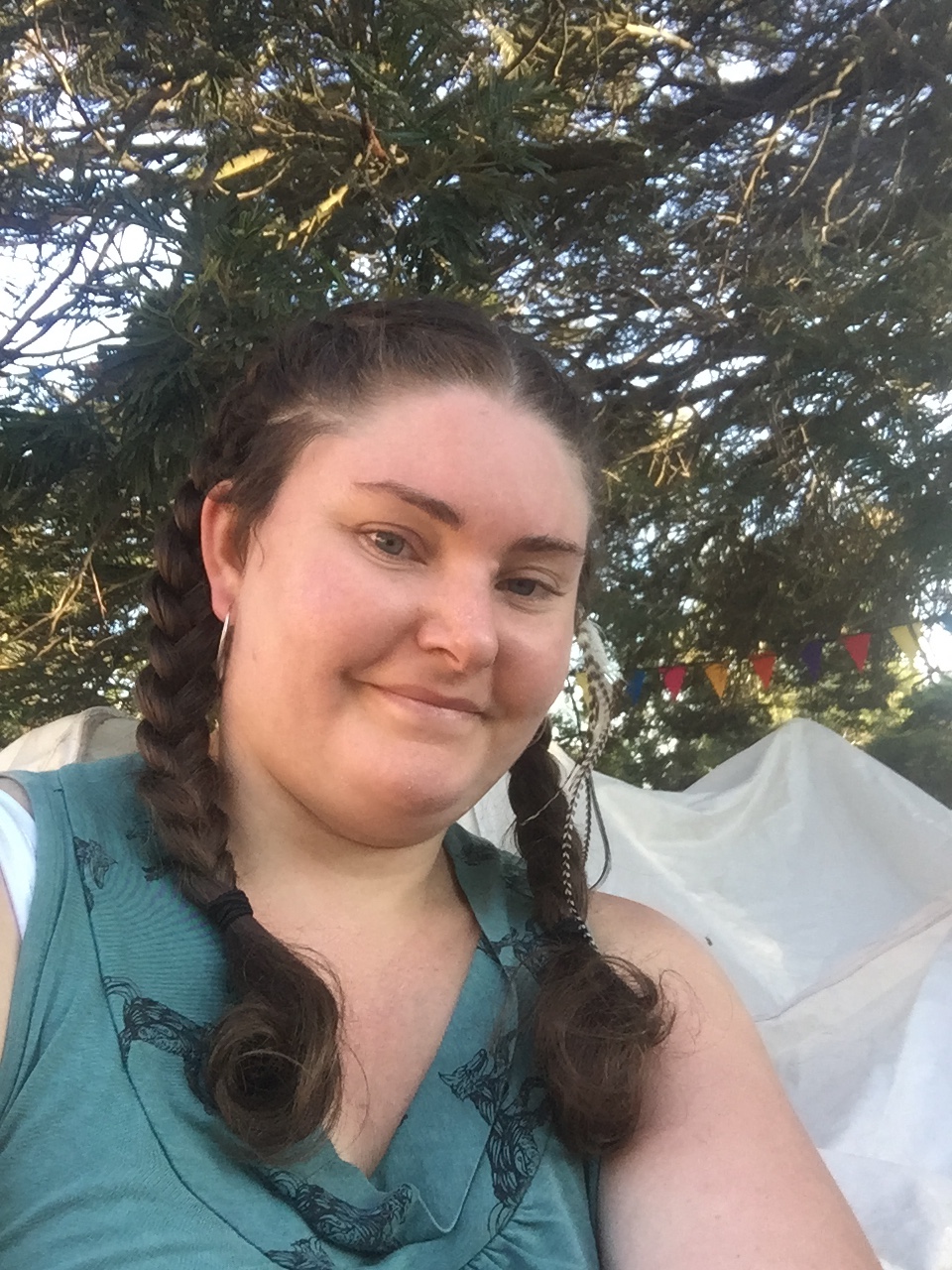 I am a Creator and Facilitator of Sacred Instruments and Shamanic Practice.
I have been an Artist my whole life and was very fortunate to be born into a family that was already on this path. I grew up attending Meditation groups and found my calling at a young age. I "officially" began my Shamanic journey in my early 20's and have been fortunate to have many amazing mentors and teachers along the way. 
I am a creator of many things, but music has always been strong in my makeup, and Drums my Medicine, I have always known them and they are an important part of who I am. Voice has also been a big part of my journey, and I love to share and connect through Sacred Song and Prayer.
I believe in a grounded form of Spirit, that all magic lies in all the ordinary happenings of life. That Spirit is Joy and laughter as much as it is stillness and silence. 
And so may we play on our Earth Walk, so that we may feel the lightness of Spirit and may we be connected to it, by the souls of our feet and the love in our hearts.
Aho
Deepen your Connection to Earth and Spirit


Discover more about the Medicine of the Drum and Medicine Wheel. Deepening your connection to the Earth and Embodying a richer sense of your True Self.
Check your inbox to confirm your subscription